Back to news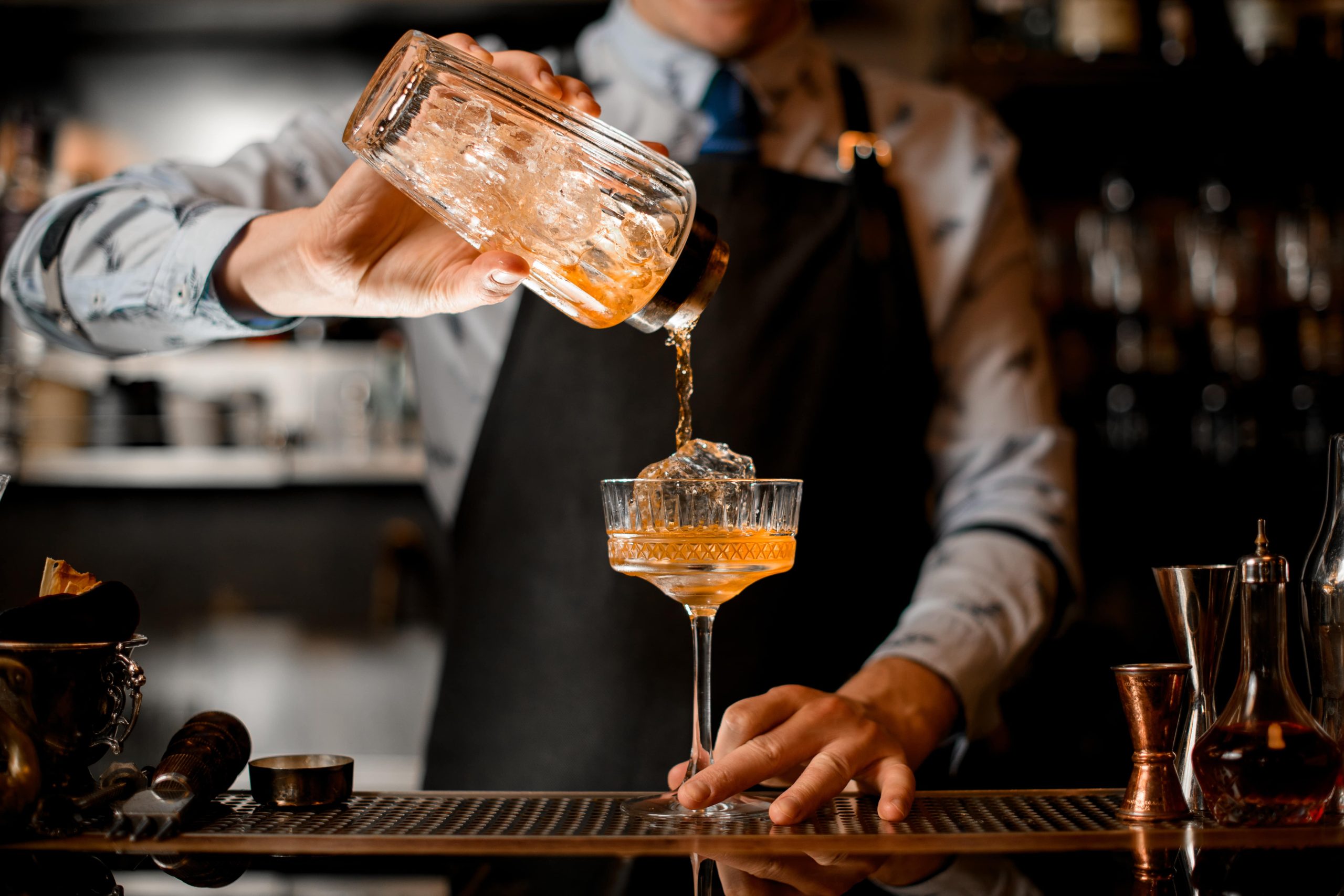 METAROM Launches its NoLow range: Flavors for non-alcoholic spirits and cocktails!
Previewed at the last FIE and at the CFIA, Metarom officially launches its NoLow range of spirits.
NoLow, an unavoidable trend
The French are increasingly attracted by Dry January. Whereas this behavior was limited to January, this is no longer the case. Drinks, with little or no alcohol, are becoming very popular among consumers and mainly in young people who are the driving force behind this new trend: the NoLow. Promised for strong growth, this trend appears to be unavoidable.
Number of 0.0 launches worldwide between 2018 and 2022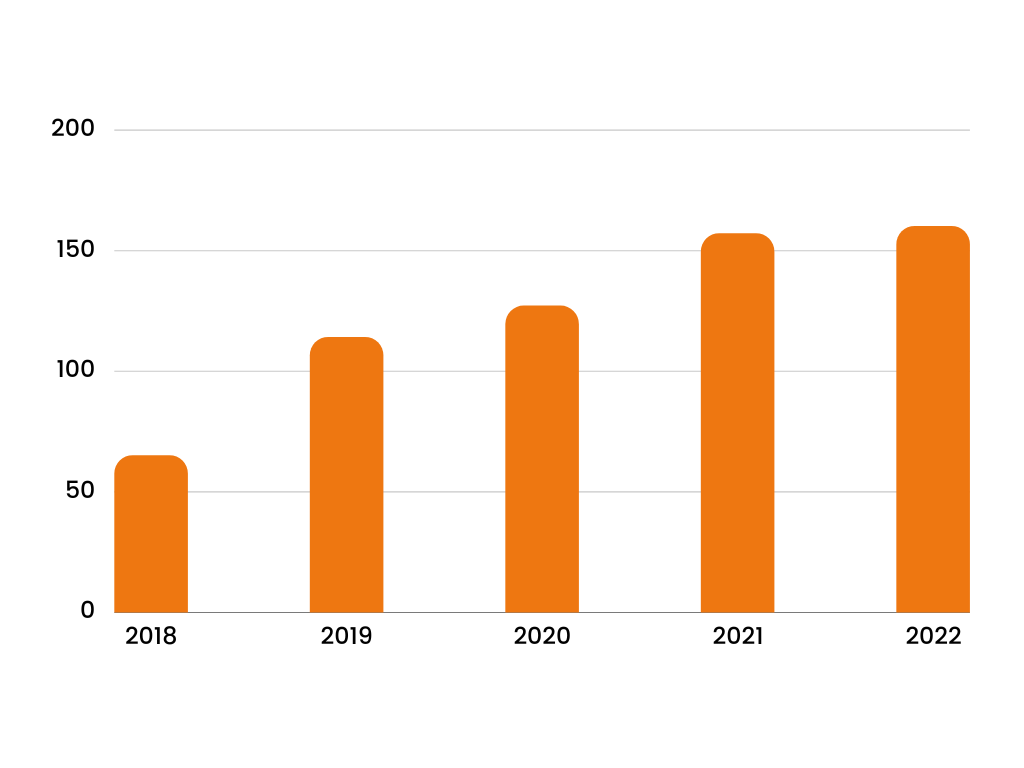 Source: Mintel GNPD
The number of 0.0 launches has been multiplied by 146 in 4 years.

Alcohol free spirits, beers, wines and cocktails are increasingly appreciated by consumers looking for moderation, quality and reasoned consumption, but also new products and pleasure. To respond to this trend, Metarom, a family-run SME specializing since 1953 in the creation, manufacture and distribution of flavoring solutions and caramels for the food industry, is delighted to launch its complete range of flavoring solutions to respond to your creative and fashionable developments for 0.0. Alcohol.
You will discover an exhaustive range of extracts and natural flavors, but also combinations of finishing notes, original notes, floral and vegetal notes that lend themselves to mixology to achieve -in the blink of an eye- alcohol free spirit-type drinks such as Gin 0.0. This is based on a juniper extract produced internally at Metarom in its distillation and extraction workshops, which gives it an intense juniper note.

A healthy and delicious range of beverages
Make no mistake, these NoLow beverages aren't just healthy but also as tasty and refreshing as alcoholic drinks. They have a wide range of options and flavors which respond to a growing trend towards healthy ways of life and an increase in the number of campaigns raising awareness on the dangers of alcohol.
Finish Wheel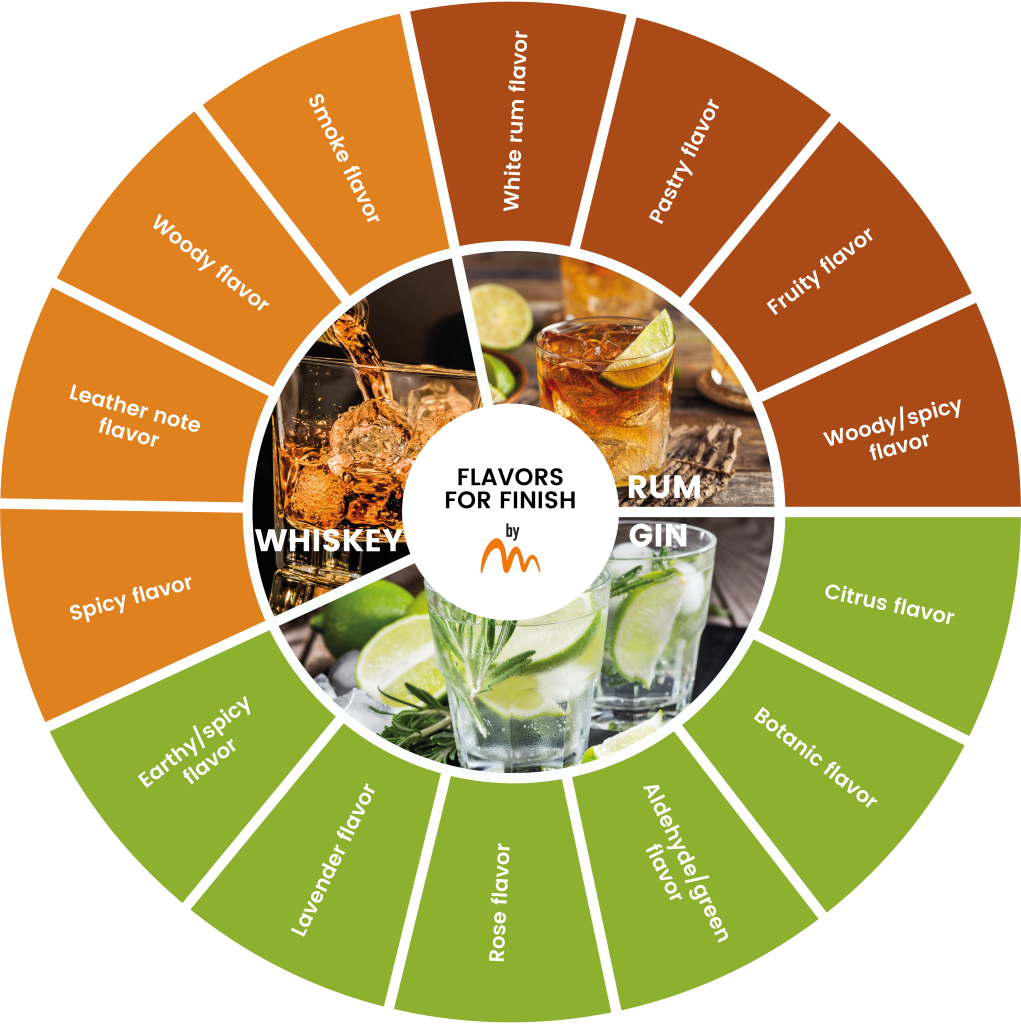 Thanks to our finish wheel, there are multiple combinations! Bring a woody flavor to your rum to give it a rich and complex flavor from the interaction between the notes of your beverage and those of an oak barrel. Other notes can flavor your drink, making it spicy, fruity or even reminiscent of pastries.
Also give an elegant and subtle flavorsome note to your gin. Give it a pink finish to accentuate the fresh and floral notes while adding sweet and fragrant notes.
Whiskey also features in our finish wheel. You can enhance your drink with woody, smoky, spicy or leather notes to give an earthy and animal flavor reminiscent of the smell of brand new leather.
Arômes pour finish
Rum: white, pastry, fruity, woody
Gin: citrus, botanic, rose, lavender, spicy
Whiskey: smoke, woody, leather note, spicy
Other spirits: curacao, aniseed spirit, angostura
Fruity flavors: pineapple, coconut, cranberry, raspberry, peach
Botanical flavors: rosemary, chirette, gentian, quassia
Spicy flavors: cinnamon, ginger
Citrus flavor: bergamot, lemon, yellow lemon, lime, biter orange, orange
Bitter flavors
Warm notes: coffee, vanilla
Other notes: cola, cucumber, elderflower, mint, rose

Get in touch to find out more about Finish and ask for samples
Ideas for NoLow Cocktails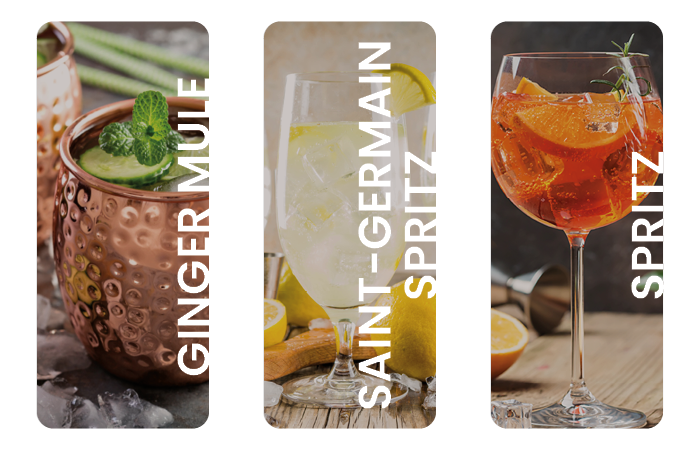 Professionals adapt
Gone are the days of refreshing, alcohol free drinks with sodas, juices or sparkling water as the only alternatives. Manufacturers have understood this and it is no longer rare to find alcohol-free versions of iconic cocktails such Mojitos or Cosmopolitans on the shelves. While non-alcoholic beers are very popular today, it's now the turn of spirits such as rum, gin or whiskey to experience significant growth.
Proving that this trend is not simply a whim, alcohol-free bars and cavistes or wine merchants are emerging in Paris but also in the provinces. Consumers manage to satisfy their needs thanks to ever-increasing shelves and flourishing cellars.
And that's not all, because even in the country where "eating well and drinking well" is part of the culture, gourmet restaurants are expanding their menu of non-alcoholic drinks to accompany different dishes. The idea here is to adapt to customers who do not drink alcohol by choice or by constraint (pregnant woman, due to their religion, drivers).
Some launches of nolow alcohol products