Non-alcoholic beverages full of flavor with NoLow!
Virgin mojito, Ginger mule, Spritz… Non-alcoholic cocktails are increasingly present in bar and restaurant menus. The reason? There are now more and more consumers of non-alcoholic beverages in France and the rest of the world. This new trend has created new challenges for the creators of non-alcoholic beverages. They must now find a way to vary the flavors of their soft drinks to provide a rich tasting experience to match that of their alcoholic cocktails. Notice to manufacturers of spirits and alcohol-free cocktails, METAROM has the product you need!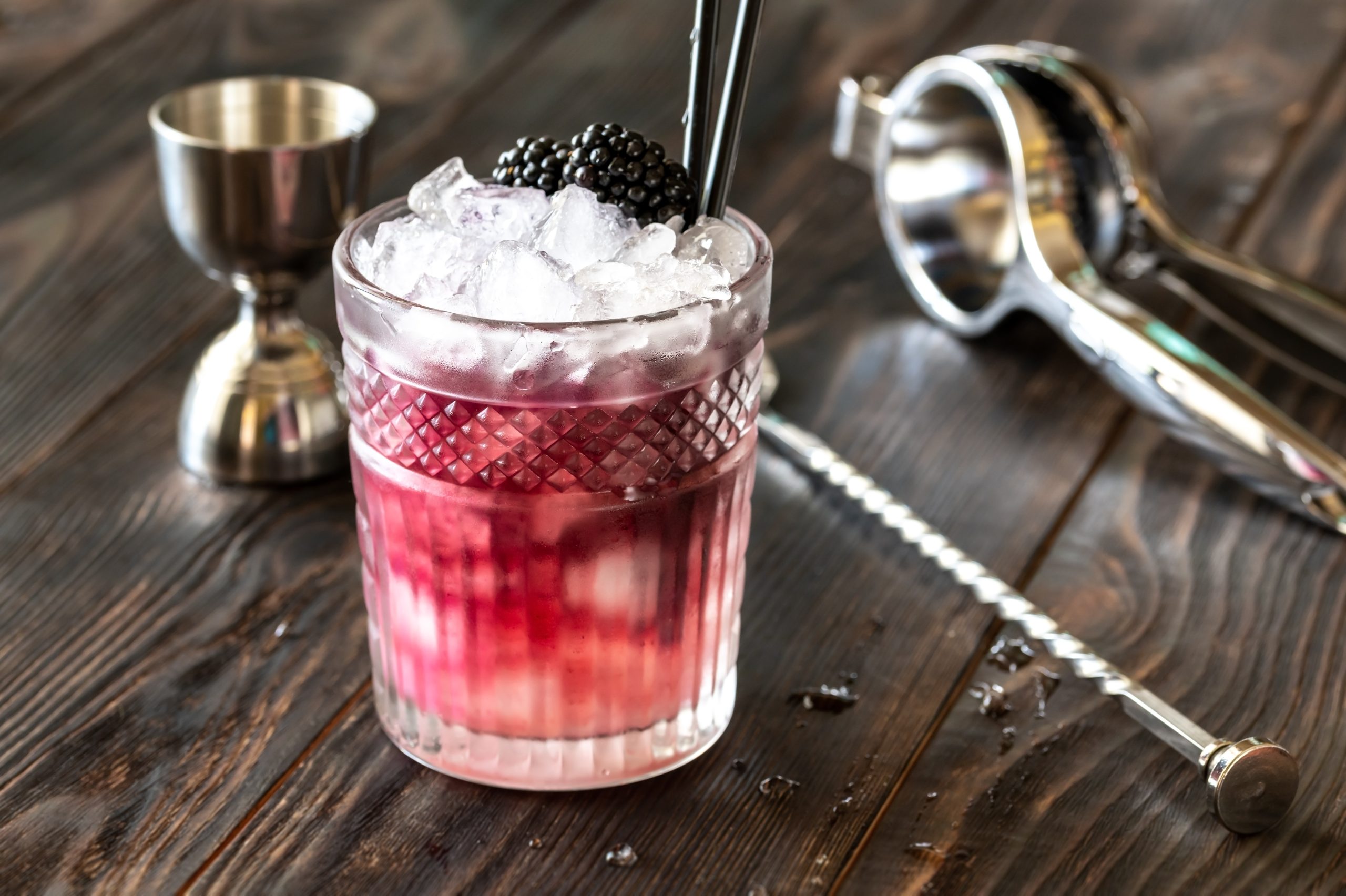 Non-alcoholic beverage : discover the NoLow trend
What is NoLow?
The term NoLow is an English expression: It describes a lifestyle that is based on the fact of not consuming any alcohol or very little. This tendency to limit one's consumption of alcoholic beverages first manifested itself through the "Dry January" phenomenon, which consists of not drinking a drop of alcohol in that month of the year. Gradually, some consumers decided to follow this practice for the rest of the year.
Who are the consumers of non-alcoholic beverages?
Today, alcohol-free cocktails, soft-drinks and refreshing non-alcoholic beverages  are not only intended for children, pregnant women or people who are about to drive a vehicle. Indeed, an increasingly large part of the French population tends to follow the practice of NoLow, especially young people.
The reasons for this enthusiasm for NoLow can be:
The desire to adopt a more reasoned lifestyle
The need to have a healthier lifestyle
Many consumers express their desire to consume alcohol with more moderation. So they generally prioritize the actual quality of the bottle of spirit chosen over the quantity. They place great importance on the taste and the tasting experience.
Health is also a factor that can encourage the French to turn to refreshing alcohol-free beverages or non-alcoholic spirits. They are often more attentive to the list of ingredients and look for bottles with the lowest calories possible.
Discover the NoLow range, flavors for alcohol-free cocktails and spirits
The emergence of this trend has revealed a new challenge for professionals in this sector of activity: to offer a tasting experience which is just as pleasant as it is for their ranges of alcoholic beverages (gin-tonic, mojito, wine and champagne, etc.).
To help companies in the food industry meet this challenge, Metarom has developed a range of drink flavorings. The aim? To give manufacturers the opportunity to let their creativity speak when designing their non-alcoholic cocktails or spirits, within their distillery. Metarom has natural extracts and aromas, but also blends with original notes to enhance your non-alcoholic beverages.
We offer the following flavors:
Flavors for a gin finish : botanic, spicy, citrus etc.
Flavors for a rum finish: white, pastry, etc.
Flavors for a whisky finish : smoky, woody etc.
Flavors for spirits : curacao, aniseed, etc.
Citrus flavors : lemon, bitter orange etc.
Spicy aromas : ginger, cinnamon
Fruity flavors : pineapple, raspberry, peach etc.
Bitter flavors
As well as many other notes: mint, rose, cola, cucumber, vanilla, coffee, etc.
Thanks to the NoLow range, professionals in the food industry sector can create drinks with a unique signature and which respond to current consumer trends. As well as bringing flavor to your recipes, each Metarom flavoring solution is healthy.
Do you want to discover natural flavoring solutions from the NoLow range? Get in touch with the experts at METAROM. They are at your disposal to study your needs and recommend the best flavors for your non-alcoholic beverages.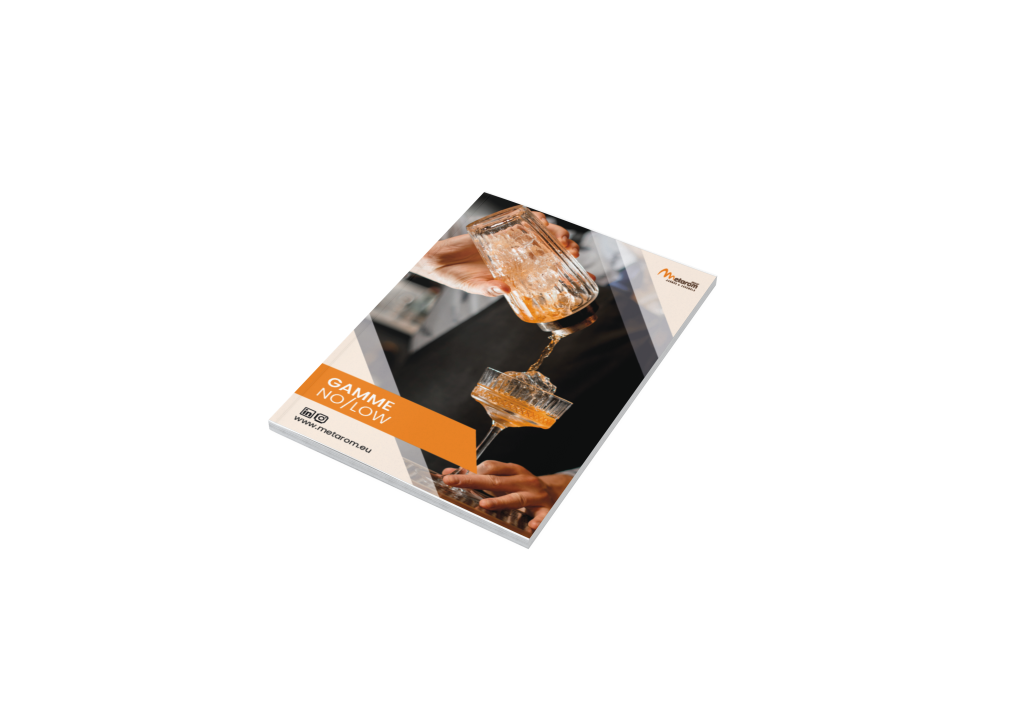 Download our free NoLow catalog