The trending flavor: gingerbread
What is gingerbread?
Gingerbread is a compact cake made with honey and spices. It first appeared in China in the 10th century and was imported into Europe by the Mongol warriors of Gengis Khan, who used it as field ration thanks to its high energy value. It was originally made of wheat flour, honey and aromatic plants, and was oven-baked. Europeans later added rare spices such as ginger, cinnamon, nutmeg, turning it into a costly, precious cake which was reserved for aristocrats.
This cake lastingly established itself in Germany, with the emergence of a new trade of gingerbread makers. They would be recognized as experts in the making of the cake.
Around the year 1400, gingerbread fell into the hands of Cistercian monks and gradually spread to Europe, where each region would adapt the recipe. In Alsace, the monks would place the delicacy on Christmas tables.
Over the years, with the decrease in the price of spices, the cake was democratized and exported throughout Europe, as well as North America through European colonists.
In France, Rheims, Dijon and Strasbourg is where the first gingerbread makers were established and are still recognized worldwide, over 5 centuries later.

What are the benefits of gingerbread?
Gingerbread, which is famous for its softness and soft honey flavor, is also easily digestible and healthy. It is prepared without fat and the ginger and anise it contains ease digestion. Not only is it indulgent, it is also nutritionally nourishing with 320 kilo calories per 100g. It contains less fats and is higher in complex sugars than in fast sugars, compared to a cake that is rich in butter and/or chocolate.
Each of the spices in gingerbread has specific health benefits:
Cinnamon: efficiently regulates blood sugar and is recognized for its antibacterial properties.
Clove: prevents blood clots, strengthens immune defenses, eases digestion and reduces bloating.
Ginger: has an excellent anti-inflammatory action, invigorates and has an anti-nauseating action.
Nutmeg: reduces nervous fatigue and eases digestion.
In what products do we find gingerbread in the agri-food industry?
Gingerbread is a staple product during the holiday season. The traditional cake can be found from appetizers to desserts, including starters and main dishes, thanks to its flavor, which can be combined with a wide variety of ingredients.
Over the last few years, the number of launches which included gingerbread as an ingredient or flavoring increased by 34% between 2017 and 2022 (source MINTEL GNPD).
This flavor appears in every sector: ice cream, soft drinks, spirits, chocolate, biscuits, etc. Its warm, comforting notes take you back to your childhood. The flavor can mainly be found in Europe and more specifically in Germany, the UK and France.
In beverages, a this note goes well with brandy, liquor, amaretto and rum. You can also find it in cocktails, combined with amaretto and rum, with the addition of coco cream, orange juice and lemon.
In soft drinks, gingerbread is an original note, which will enhance the beverage and add pep. Gingerbread, with its multiple dimensions, offers a variety of flavors according to the application.
Just like gingerbread, chocolates are also very popular during the holiday season. So it is not uncommon to see chocolates with gingerbread fillings or natural gingerbread flavorings, at chocolate makers and in supermarkets. A sweet, milky chocolate with indulgent notes of gingerbread will offer a tender moment that is sure to be a success.
To sum up, this flavor easily combines with other sweet ingredients, in the following top categories:
Top flavor combinations with:
Apricot
Milk chocolate
Figs
Honey
Almonds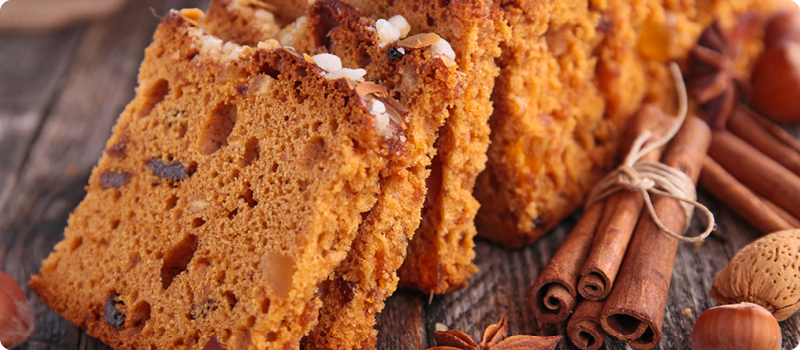 A few launches in 2022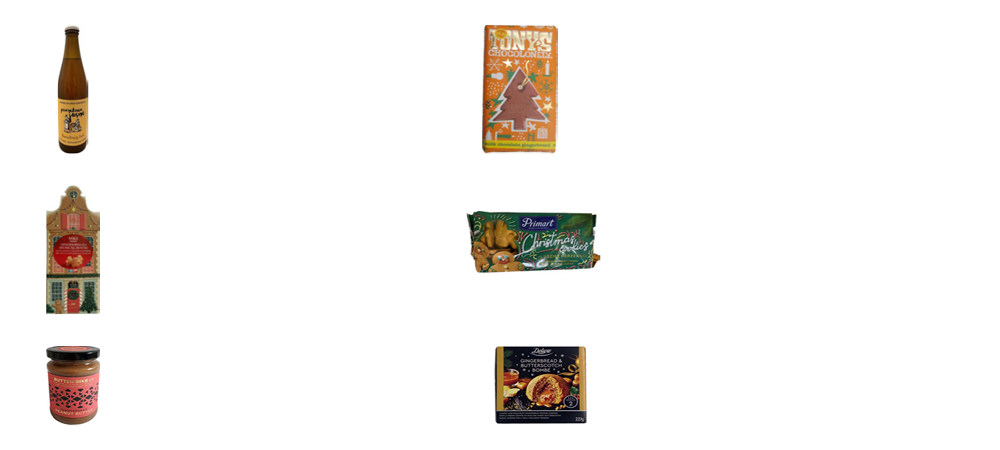 Would you like to know more? Discuss your project with an expert?